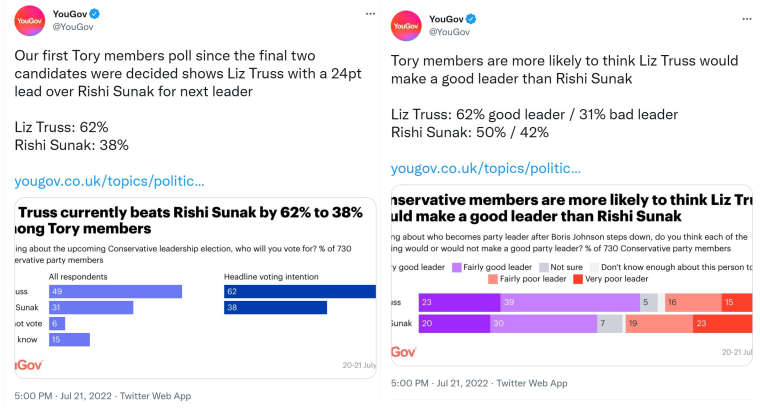 This is the challenge facing Sunak. Be some effort if he pulls it off. There are a fair few undecideds however so a solid debate performance or two could really close the gap at least. All I will say is, Tory members are currently an absolute gift for Labour!
*Truss into 1.52 since this morning. Guess punters have seen these polls
Could be time to get involved just before the first debate...
last edited by Paul Keighley